Hey there, fellow food enthusiasts! As one who absolutely adores whipping up these mini culinary delights, I've got something tantalising to talk about. We're zooming in on the early years, the toddler phase, where our munchkins start to develop some taste buds. Let's admit it, battling to balance their finicky food habits with healthy choices can be a Herculean task.
But don't fret, moms and dads, aunts and uncles, grandparents – we've got our boxing gloves on, bringing love and nutrition to the table.
Here goes my top tip, the numero uno rule – keep it simple, sweetheart. Sure, you can pull a rabbit out of the hat every now and then but remember, we're dealing with pint-sized humans with an incidentally pint-sized appetite!
Let's play with colour, let's camouflage! We all know that vibrant and colourful foods tend to entice our little ones. So, why not use that to sneak in those essential fruits and veggies? Let's transform that stubborn vegetable hater into a cheerful carrot consumer with a bright orange carrot puree or an artful array of bell peppers.
Get hands on, literally! Toddlers absolutely enjoy dipping, so a fun spread of healthy dips and spreads could work like a charm. Hummus anyone? Baby carrots and hummus? Sounds like we just hit the bullseye on that one!
Variety is the spice of life, right? So, let's spice up that petite palette and encourage new taste exploration. Mix up the textures and flavours, combine soft and crunchy, sweet and savoury. Think mashed potatoes paired with bite-sized chicken or apples with a sprinkle of cinnamon.
Encourage self-feedback! Hey, how about finger foods that allow them to navigate their meal on their own? You'd be surprised at how the sense of independence can bump up their interest towards meal times.
Make a connection with their favourites. Got a little one who's mad about Minions? How about a banana in their lunch box, or a Minion-shaped pancake for breakfast? All we're doing here is cushioning the leap into the unexplored, their favourite characters just make it a tad bit easier.
Phew, that's a wrap! Remember, it's not just about the food. It's the love, the care and the warmth that blends in, creating that irresistible allure. So, get creative, get cooking, and let's start fostering some healthy eating habits from an early age. Good luck and bon appetit, my dear comrades in cooking!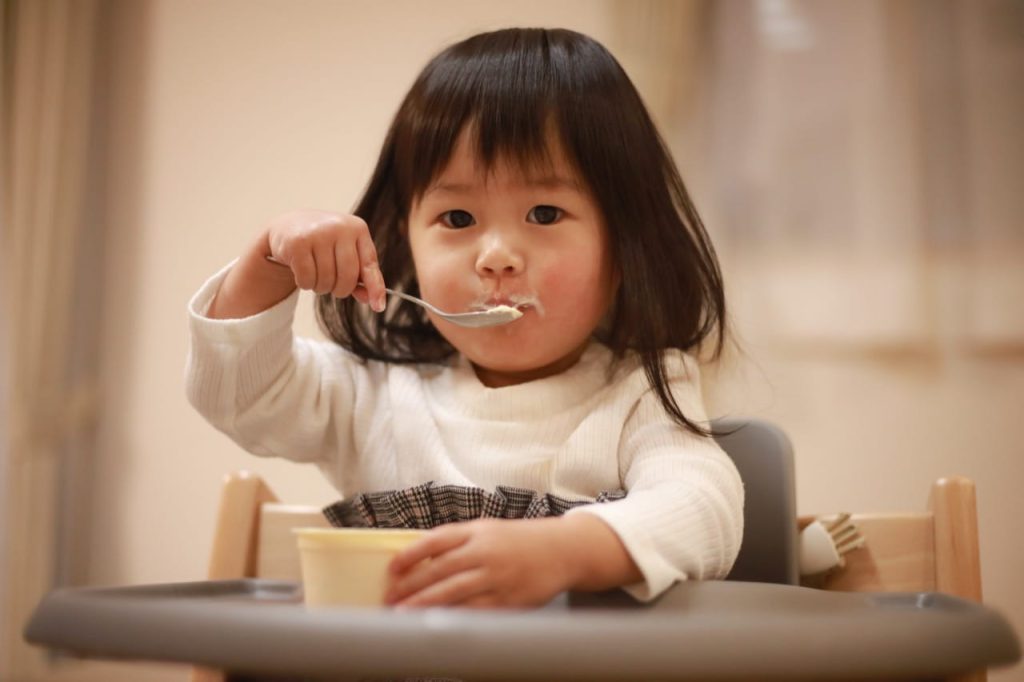 Let's Get Cooking!
Healthy Chicken and Veggie Nuggets
Ingredients:
1 lb boneless, skinless chicken breast
½ cup wholemeal breadcrumbs
1 small carrot, finely grated
½ small zucchini, finely grated
1 egg
¼ cup wholemeal flour
2 tbsp olive oil
Steps:
Start by preheating your oven to 400 degrees Fahrenheit (200 degrees Celsius).
Next, cut the chicken into small, nugget-sized pieces and set aside.
In a bowl, mix together the breadcrumbs, finely grated carrot, and zucchini.
In a separate bowl, beat the egg and then spread flour on a plate.
Dip each chicken piece first into the flour, then into the egg, and lastly coat with the veggie and breadcrumb mixture.
Heat the olive oil in a pan over medium heat and cook the nuggets, browning slightly on each side.
Transfer them onto a baking sheet and bake in the preheated oven for 10-15 minutes, ensuring they're thoroughly cooked and crisp.
Let them cool down a bit before serving to your little one.
Note: When preparing meat, such as the chicken used in this recipe, it's crucial to ensure it reaches a safe cooking temperature using a food thermometer. For chicken, this is typically 165 degrees Fahrenheit or 74 degrees Celsius. Ensuring your meat is adequately cooked can prevent foodborne illnesses. Enjoy your meal knowing it's safe and healthy for your growing adventurer!
We think your kids will love it!