Hi there, foodies! Today, we're diving into my favorite finger food – quesadillas! These are a go-to in my kitchen when the little ones' tummies start rumbling. Not only are they a breeze to whip up, but they're also a hit among picky eaters.
Imagine this scenario: it's been a long day, and the kids come running in from school, all eager and hungry. What's a busy parent to do? Whip up a quesadilla banquet, that's what!
First things first. While traditional quesadillas are filled with cheese (the more, the merrier), let's think outside the box. The real beauty of the humble quesadilla is its versatility. Stuck with leftovers from last night's dinner? Tuck them into the quesadilla! Got a ton of veggies from the farmer's market? Finely dice them, then into the quesadilla they go.
Ah, the joys of cooking quesadillas– one pan, countless possibilities!
Now, can we talk about the cheese? I'm a firm believer in the more the merrier. Pepper Jack, Colby, or classic Cheddar – let your taste buds guide you. Layer it on generously; trust me on this! And if some of it spills out and grills to a delightful crispy edge – well, that's the beauty of quesadillas, folks.
But wait, there's more! One hidden trick I've discovered is to brush the outside of the tortilla with a bit of butter or olive oil right before grilling. This gives your quesadilla that irresistible golden-brown color and makes it extra-crispy. A quick flip, sizzle, and voila – the perfect meal for your little gourmands.
Now, I'm no stickler for rules, but when it comes to quesadillas, do keep 'em thin. Trust me, nothing ruins an epic share-and-tear session quicker than a quesadilla that's too thick and falls apart. Plus, the thinner the quesadilla, the more you get to make – and let's be honest, is there even such a thing as too many quesadillas?
To me, quesadillas are like those roll up your sleeves and dig in kind of meals. It's not fancy, but boy, is it fun! The kids can even help prep. Watching their eyes light up as they build their own quesadillas – it's pure magic. Just like adding the fairy dust to a good bedtime story.
So, there you have it – a dish that's as fun to cook as it is to eat. Give yourselves a well-deserved pat on the back, throw on an apron, and let's get grilling these Gourmet Kiddie 'Dillas!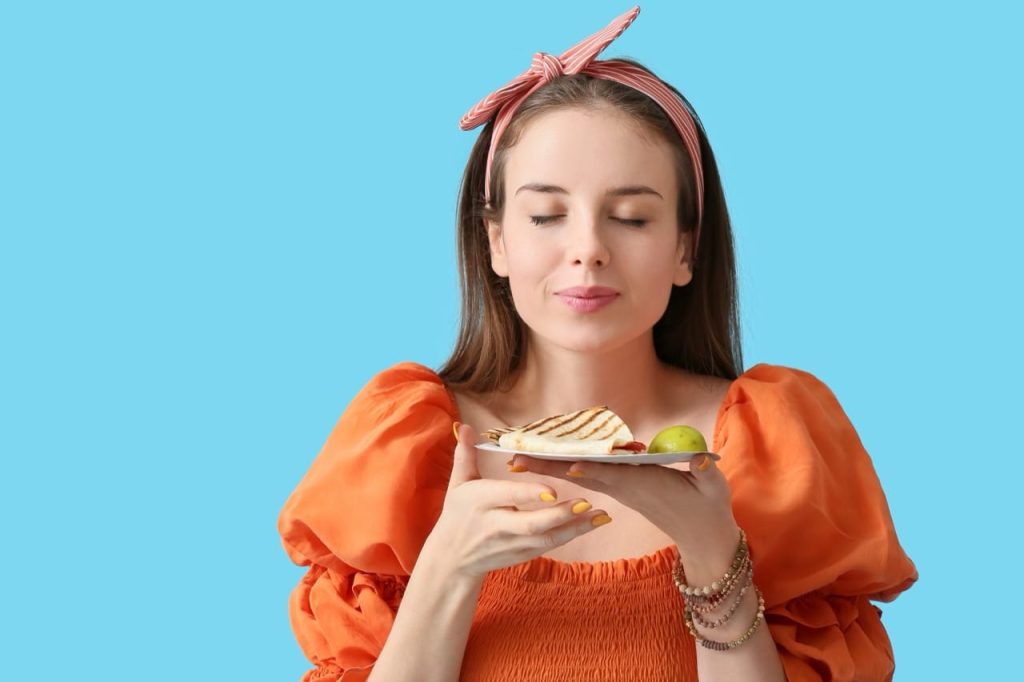 Let's Get Cooking!
Sure, here is a kid-friendly quesadilla recipe!
Ingredients:
Mexican flour tortillas, 8-inch
Monterey Jack cheese, 2 cups, shredded
Cooked chicken breast, 1 cup, shredded (using rotisserie chicken saves time)
Red bell pepper, 1 medium, diced
Corn kernels, ½ cup, steamed or canned
Cilantro, fresh, a handful
Butter, 2 tablespoons, for brushing
Recipe:
Heat up a skillet or a griddle over medium heat.
Lay out the tortillas. Add a layer of cheese evenly across half the tortilla.
Scatter the cooked chicken, diced pepper, and corn over the cheese.
Sprinkle some fresh cilantro on top for added flavor.
Fold over the tortilla to cover the filling.
Brush the outside of the tortilla with butter before grilling.
Place the quesadilla on the hot skillet.
Cook for about 2 minutes on each side or until the tortilla turns a golden brown. The cheese should be fully melted.
Remove the quesadilla from the skillet. Let it cool before cutting into wedges.
Serve with salsa, guacamole, or your kids' favorite dip. Enjoy!
If your quesadilla recipe includes meat such as the chicken in this recipe, it's crucial to ensure the meat is fully cooked. Always use a food thermometer to measure the internal temperature of the meat. In the case of chicken, it should reach a minimum of 165°F (74°C). This step ensures the safety of your meal and prevents any risk of foodborne illness. Happy cooking!
We think your kids will love it!