If you ask me, when it comes to kid-friendly recipes, it's all about balance. Striking that golden mean between oodles of flavor, finger-licking fun, and something adorned with that "oh-so-important" label – nutritious! That's the real trick, and today we are going to whip up a mini culinary storm with a recipe that ticks all those boxes. Yep, you guessed right, we're talking about the humble yet versatile Pita Pockets!
If creating a meal is a dance, then pita pockets are the perfectly choreographed waltz. Simple, easy, but oh-so elegant – the Michael Jackson's moonwalk of the culinary world if you'd like. Peek into our kitchen today as I guide you through the dos, don'ts, and a couple of nifty tricks up my sleeve.
Laugh in the face of flat bread fragility, mes amis! With a bit of gentle coaxing and a warm temperate hug, a slice of pita becomes our pocket of joy, ready to be filled with goodness galore! But remember, like a toddler's tantrum, overstuffing spells disaster – be generous but mindful. You don't want to bite off more than you can chew, figuratively or otherwise.
And here's where the magic really happens. Ahh, the fillings! Like Santa Claus's bag, bursting with surprises, our pita pocket can be packed with an array of delectable treats. A veggie overload for those green-thumbed munchers? Check! Shredded chicken for the junior protein enthusiasts? Check! Go Greek with a smattering of feta, or fall back onto the good ol' classic – ham and cheese. The world is your oyster, and I say shuck it! There never was a greater canvas for culinary creativity than a pita pocket. Why, you could even sneak in a dash of salad dressed to the nines, much to the chagrin of our picky little eaters!
Hey, let's not forget the cherry on top – I'm talking about sauces. Go sassy with salsa, mild with mayo, or beautiful with BBQ sauce. Mix and match to create a symphony of flavors that kiddos can't resist.
So, in a nutshell, what treat are we cooking up in our impromptu masterclass today? A pita pocket – crisp yet soft, bursting with flavor, easy peasy to whip up, and above all, hitting that sweet spot between 'nutritious' and 'delicious.' A crowd-pleaser, make no bones about it!
Join us, and let's pocket some joy for the gourmet kiddos, shall we? Because at the end of the day, the best memories are made in the kitchen. Bon appetit!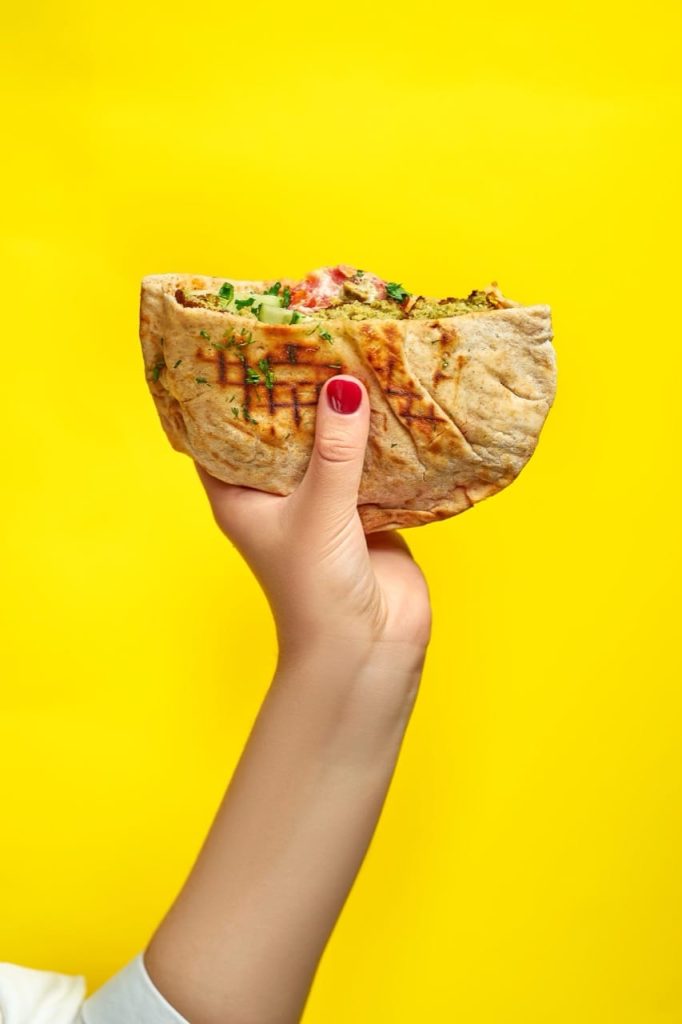 Let's Get Cooking!
Ingredients:
Whole grain pita breads
2 cups mixed vegetables (like bell peppers, cucumbers, tomatoes, and lettuce, chopped)
1 cup pre-cooked and shredded chicken
1 cup shredded cheese (Cheddar or Mozzarella)
1/2 cup Greek yoghurt
Salt and pepper to taste
1/2 tsp garlic powder
1/2 tsp onion powder
Salsa sauce, BBQ sauce or ketchup for serving
Steps:
Warm up the pita breads in a toaster or oven until they are slightly crispy but can still be folded without breaking.
In the meantime, mix Greek yoghurt with garlic powder & onion powder in a bowl. Adjust with salt and pepper to taste.
Once the pita breads are ready, cut them into halves to create pockets.
Stuff each pita pocket with a layer of Greek yoghurt mix, some shredded chicken and mixed vegetables.
Sprinkle shredded cheese among each pocket and add a dollop of preferred sauce.
Serve with a cheeky smile and enjoy the delight on your little ones' faces.
Now, just a friendly reminder for all you wonderful home cooks out there – if you're using any type of meat in your cooking, make sure you check the internal temperature with a food thermometer to ensure that it is cooked safely. For example, the chicken in this recipe should reach an internal temperature of 165°F (74°C). Health and safety first – enjoy cooking with love and care!
We think your kids will love it!