Hey there, fellow kitchen magicians! You know, there's something about a fruit smoothie that just screams fun, isn't there? It's a burst of flavor in a glass, a treat on a sweltering day, and, let's be honest, it's a sneaky way of getting in those all-important five-a-day. And the best part? Kids go bananas for them!
To start things off, let's talk ingredients. This is where you can really let your imagination run wild. Strawberries, bananas, blueberries, you name it, if it's fruit, it's fair game! Heck, I've even tossed an avocado in there once. Talk about outside the box!
Now, onto the fun part – blending things up. Get your kids involved, let them push the button to whirl up a storm. Just be sure to pop a lid on first – we're aimed at fun, not a fruit-based paint job for your kitchen walls!
Folks, let me tell you something – when those blades start spinning and the fruit starts swirling, that's real kitchen magic. And trust me, the look on your little ones' faces as they see their chosen fruits transform into a thick, juicy smoothie is priceless!
Right about now, you might be thinking, Okay, fruit, check. Fun, check. But what if my little cherub is a picky eater? Well, I say worry not, my friends! Remember, this is your kitchen, your rules. If your kiddo has a particular fruit they're not overly fond of, that's no big deal – just swap it out for something else. Or, you know, sneak it in and they'll be none the wiser. My lips are sealed, promise!
In the end, whether you're whipping up a strawberry-banana classic, going tropical with a pineapple-mango mix, or even daring to venture into kale territory, preparing fruit smoothies is all about having fun while getting a health boost. And, once the kids realize that they've got an endless conveyor belt of their own custom smoothies coming their way, you'll honestly have them eating out of your hand. Figuratively, of course!
So, as the saying goes, good friends blend together. And while, sure, that might be stretching the idiom a bit, the sentiment is bang on the money. In my book, there's nothing quite like sharing a homemade smoothie with your loved ones. So what are you waiting for? It's time to get blending!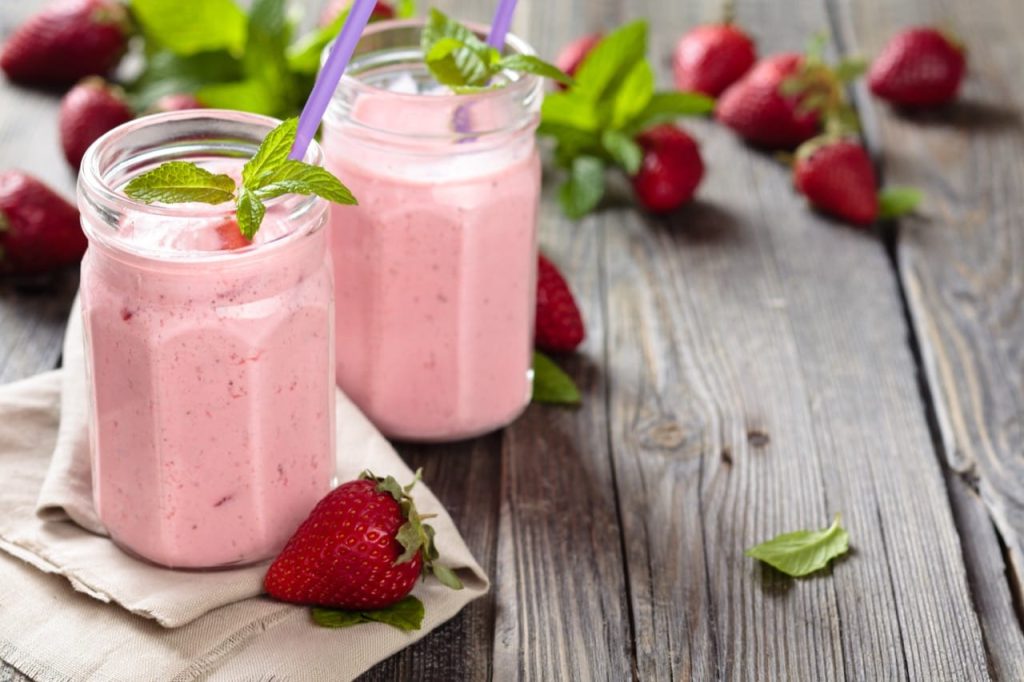 Let's Get Cooking!
Ingredients:
1 ripe banana
1 cup fresh or frozen strawberries
1/2 cup fresh or frozen blueberries
1/2 cup fresh or frozen raspberries
1 cup of your favorite yogurt or milk alternative
Steps:
Gather all your ingredients.
Peel the ripe banana and break it into chunks.
If using fresh strawberries, hull and halve them.
If using fresh blueberries or raspberries, just give them a quick rinse.
Toss all of your fruit into your blender.
Add your chosen yogurt or milk alternative to the blender.
Pulse a few times to break up the larger chunks of fruit, then blend until smooth.
If your smoothie is too thick, you can add a bit more of your chosen liquid and blend again.
Once the smoothie reaches your desired consistency, pour it into a chilled glass.
This particular recipe doesn't include any meat or poultry. However, for any recipe that does contain meat, remember to always use a food thermometer to ensure it is cooked to the correct temperature for safety. Different types of meat require different internal cooking temperatures, so it's important to check what's appropriate for the meat you're using.
We think your kids will love it!