Some easy cookie recipes for kids can bring the whole family together because everyone can join in to make these tasty cookies.
Biscuit Dough: Easy Cookie Recipes For Kids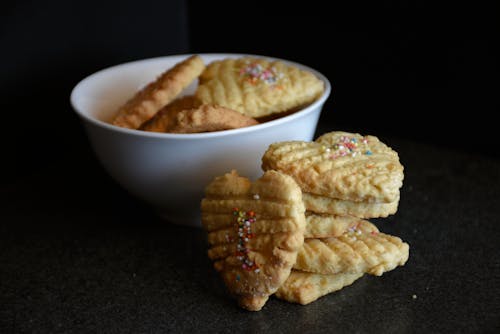 Biscuit dough is one of the easy cookie recipes for kids that your kids can make. Yes, with your assistant, of course. They will love the process of making these yummy cookies. You can adapt the tastes accordingly. The shapes, as well as flavors, can be varied.
Preparation Time For Biscuit Dough: 5 minutes
Total Time Required: 15 minutes
Makes: 30 Cookies
Ingredients:
– Butter, softened, 250g
– Caster sugar, 140g
– Egg yolk, 1
– Vanillas extract, 2 teaspoon
– Plain flour, 300g
Directions:
• At 170°C, preheat your oven to make the biscuit dough. Next, arrange a comparatively large bowl.
• Firstly taking the bowl, mix entire caster sugar and 250g of softened butter together with the help of a wooden spoon. Next, in the butter-sugar mixture, add the egg yolk as well as 2 teaspoon vanilla extract. Briefly beat the batter for combining all the ingredients together.
• With a sieve, sift 300g of plain flour. Then add the sifted flour into the mixture. Stir the mixture continuously to combine everything right way. You may have to use your hand at the last part of mixing for getting a good dough. Make sure there is no lump in the dough.
• Wrap the biscuit dough with a clingfilm. Let it chill for one-hour minimum, so the dough gets double in size.
• Roll the biscuit dough over a lightly floured surface and keep it maximum 0.5 cm thick. Cut out the right biscuit shapes and transfer them to a baking sheet.
• Roll up the trimmed parts and repeat with the cookie cutting process and make more biscuits. Bake these biscuit doughs for at least 9-12 minutes. During that time, the biscuits will turn golden.
• Next, transfer the biscuit dough over the cooling wire. Leave it until it is entirely cool. Afterward, you can decorate these doughs.
Chocolate Chip Cookies: Easy Cookie Recipes For Kids
It is an easy recipe of chocolate cookies that kids will definitely enjoy, so do you. These soft biscuits with squidgy middle are great to impress everyone. Do make more as people will hit on the cookies big time.
Preparation Time For Chocolate Chip Cookies: 15 minutes
Total Time Required: 25 minutes
Makes: 30 cookies
Ingredients:
– Salted butter, softened, 150g
– Brown sugar, 80g
– Granulated sugar, 80g
– Vanilla extract, 2 teaspoon
– Egg, 1 large
– Plain flour, 225g
– Bicarbonate soda, a ½ teaspoon
– Salt, a ¼ teaspoon
– Chocolate chips, 200g plain
Directions:
• At 190°C, preheat your oven to make these chocolate cookies. Take two baking sheets. Line each sheet with non-stick baking papers.
• Take a bowl. In it, add brown sugar, granulated sugar, and softened butter. Beat with a beater, until it is creamy.
• Pour 2 teaspoon of vanilla extract as well as 1 large egg. After sifting flour, soda, and salt into one bowl, mix well with a spoon (preferably wooden spoon)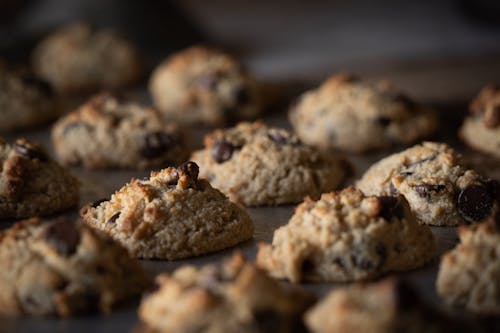 • Add chocolate chips into the cookie mixture and mix well with the rest of the dough. Place each scoop of cookie mixture over the baking sheets, keeping some space between each scoop.
• Now bake those cookies for 8-10 minutes. They will turn golden brown by that time. But the center of the cookies will be soft. Place the chocolate cookies on a cooling rack before eating.