Kids usually love pasta, but when you try to make a healthy twist, they might not touch their plates. This is why we have gathered some amazing pasta recipes that are not just delicious, but very healthy as well. These pasta recipes are guaranteed to be loved by your kids.
Roasted Veggie Pasta: Pasta Recipes For Kids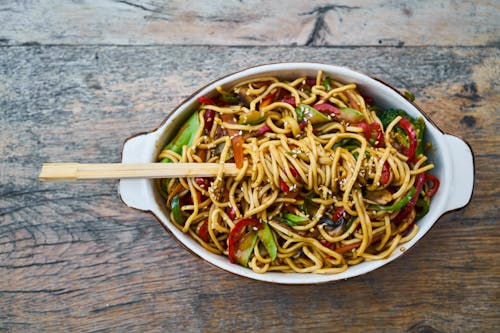 When you make delicious yet healthy pasta recipes for kids with veggies, it becomes more interesting. Now if you roast the veggies instead of boiling them, kids will love it.
Preparation Time For Roasted Veggie Pasta: 20 minutes
Total Time Required: 50 minutes
Serves: 10 servings
Ingredients:
– Rotini Pasta, 1 pack of 16 ounces
– Plum tomato, 1, halved
– Pesto sauce, ¾ cup
– Bell pepper, 1 green
– Zucchini, diced, 1
– Onion, sliced, ½ inch pieces, 1 piece
– Pepper for taste
– Salt for taste
– Olive oil, 3 tbsp
Directions:
• Firstly, at 375°F preheat the oven before roasting. Arrange a big baking sheet.
• Spread all those zucchini, tomatoes, onions, and bell peppers in the baking sheet. Over the dishes, sprinkle some olive oil. Next, with salt as well as ground pepper, season it.
• In the preheated oven roast the veggies for at least 30 minutes. Over that time, the veggies will get thoroughly cooked and soften.
• In a pot cook the pasta. After the pasta becomes firm, drain the water and keep aside.
• Now taking a bowl, combine cooked rotini pasta, roasted vegetables, olive oil, and pesto sauce. Toss the ingredients well and then serve.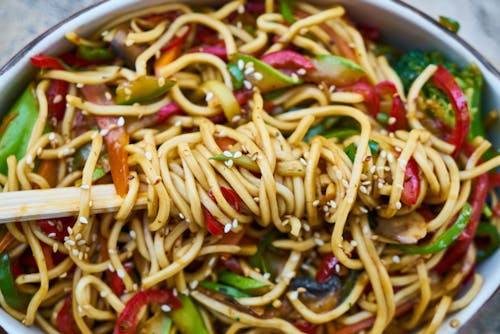 Nutritional Value Of Roasted Veggie Pasta:
When your kids consume 1 serving of the roasted veggie pasta, they get 306 calories, 9.4g of protein and 37.2g carbohydrates. Apart from that, your kids will get 13.4g fat and 6mg of cholesterol.
Spaghetti Carbonara: Pasta Recipes For Kids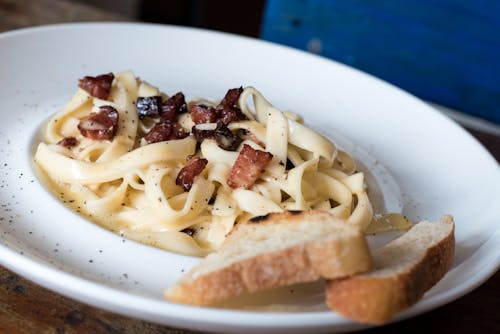 It is possible to make pasta recipes for kids with only a handful of ingredients. To your kids, this spaghetti carbonara pasta dish will be a super hit. This pasta dish is very healthy and one of the easy to make Italian pasta recipe.
Preparation Time For Spaghetti Carbonara: 5 minutes
Total Required Time: 30 minutes
Yields: 4
Ingredients:
– Spaghetti, 1 pack of 14 ounces
– Guanciale, cube, 5 ounces
– Egg yolks, 3
– Egg 1
– Romano cheese ¾ cup
– Pepper
– Salt
Directions:
• First, in a pot add some water. Bring it to boil while adding the pasta from the pack. After cooking the pasta, drain the water. Make sure the pasta is rightly cooked yet still firm. Keep the cooked pasta at the side.
• Take a skillet. On it stir to cook all the guanciale for at least 5-10 minutes. During that time, those cubes will become crispy.
• Taking a bowl, beat the egg yolks and one egg together. After that, add salt, cheese, pepper accordingly. Whisk the mixture again to make a firm mixture.
• Into this egg mixture, add the guanciale cubes. Now just add the cooked pasta and toss for mixing well.
Nutritional Value Of Spaghetti Carbonara:
With each serve of the spaghetti carbonara, you will consume 525 calories, 74.8 g of carbohydrates, and 23.7g. Apart from that, the fat content in the dish is 13.1g, and cholesterol is 220mg.